Loading 8 2 3

Group exhibition at Artwell Residencies in Amsterdam, curated by Judith Leysner
09.04—24.04.2022
︎︎︎Artwell
Residencies
FOR SALE: Edition of 20 screenprints on paper. Inspired by a pastel drawing I made after 'De drie Gratiën', a painting by Peter Paul Rubens. Numbered and signed.
'Kletsen'
62x80 cm
75 euros/print
Please contact me if you are interested in buying a print.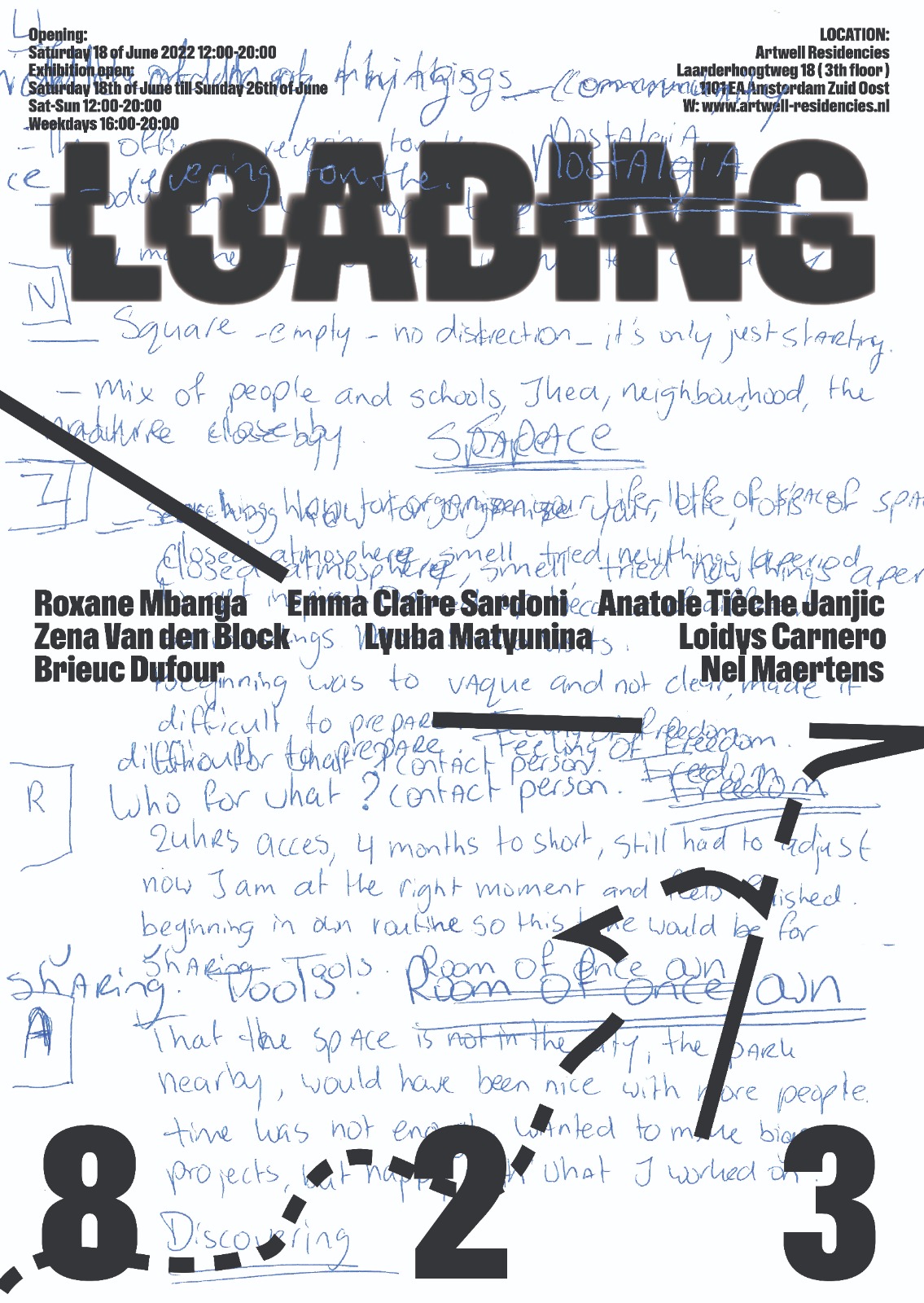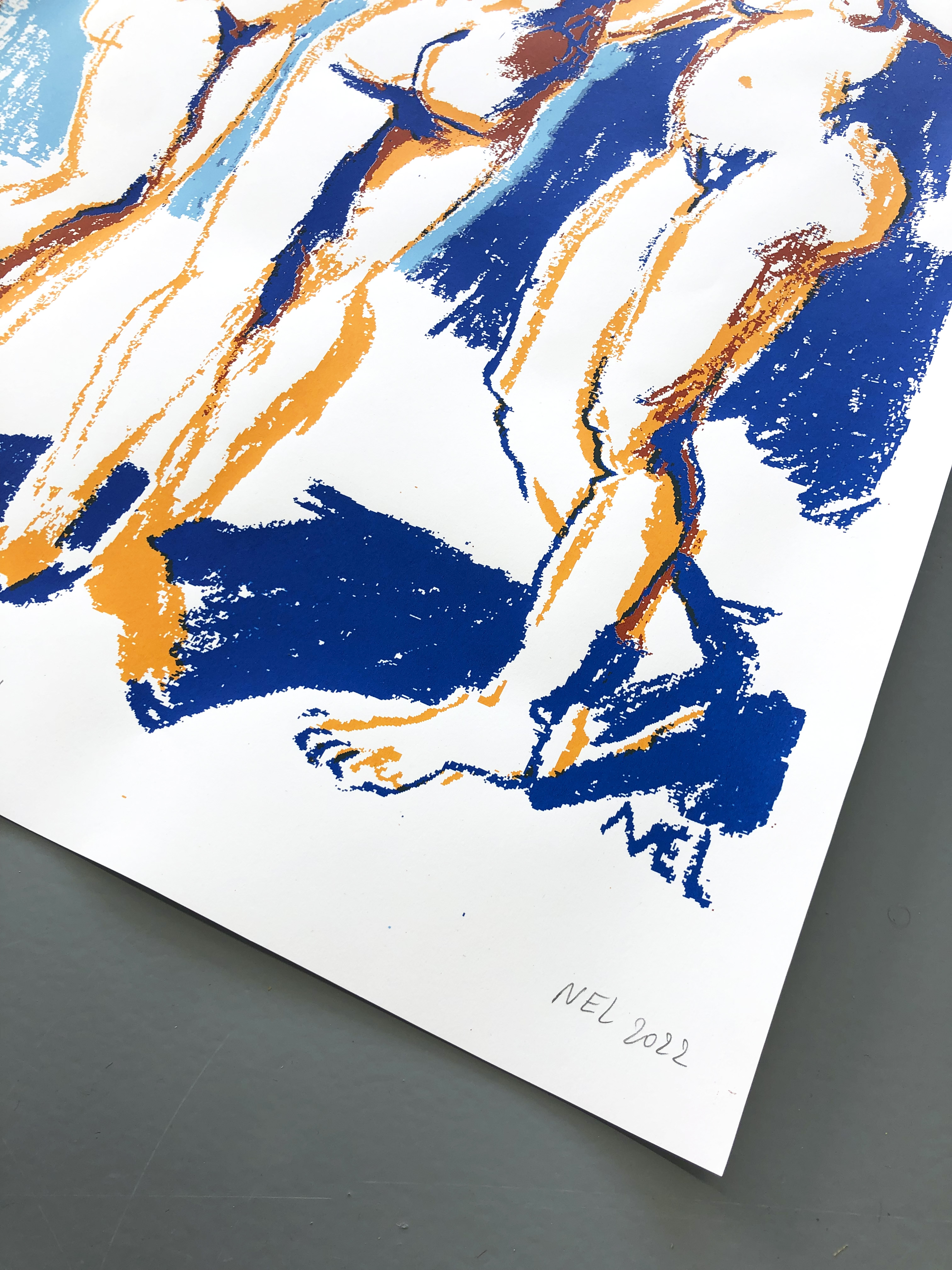 Pandemic Manifesto

Group exhibition at Art Telex, 2022
09.04—24.04.2022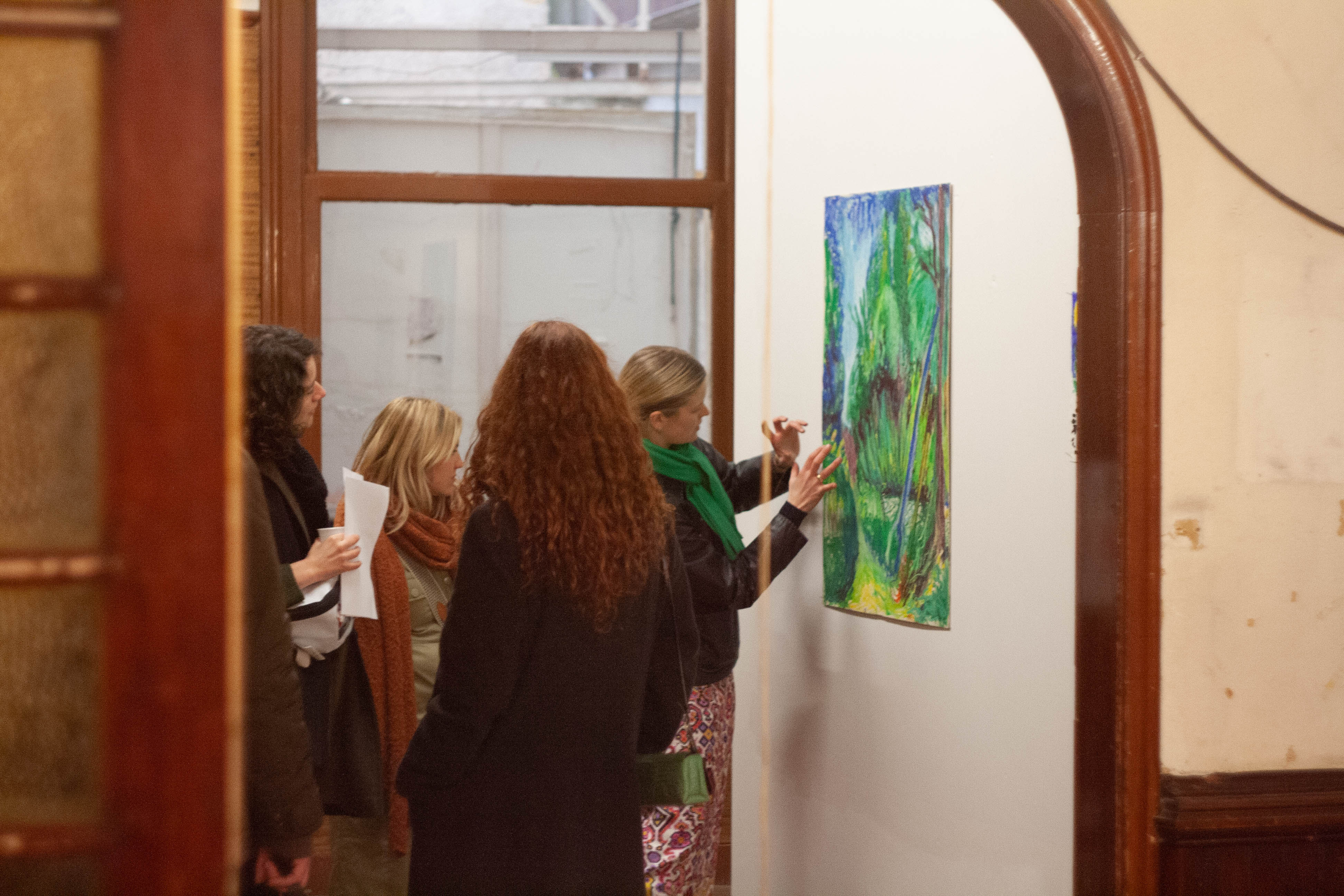 FAAR

Opening exhibition at FAAR, a shared workspace in Deurne
29.10—16.11.2021
A Green Charade

Solo exhibition at CC Strombeek, curated by Charlotte Crevits
03.09—03.10.2021
In September 2021, CC Strombeek presented 3 exhibitions on drawing. The artists An Roovers, Obi Okigbo and Nel Maertens each shape the medium in their own way. The exhibitions were presented as part of the Brussels Drawing Week (14 -19 September), in which about 40 cultural institutions in and around Brussels put contemporary drawing in the spotlight.
︎︎︎ CC Strombeek
︎︎︎ Hart Magazine
︎︎︎ Knack Weekend
Arts with benefits

Master collection 2019
During my studies at the fashion academy in Antwerp, I was interested in the grey zone between fashion and art.
Is fashion art? Not necessarily looking for a readymade answer, I aimed to create silhouettes in which fashion and visual art meet. Working closely together with visual artists sounded fascinating to me, so I asked artist duo Flexboj & L.A. to join me in this project. They paint, make installations and are the founders of Superstars Magazine.
Honoring the history of painting, we created woven, knitted, and drawn prints, using a visual language that borders parody.
Pictures by Renée Paule
All artworks and illustrations by Nel Maertens, Flexboj & L.A.
︎︎︎ Master 2019
︎︎︎ VRT NWS
︎︎︎ De Standaard
︎︎︎ Antwerp Fashion