Zaaien en Oogsten
An installation in 5 colors to announce the approaching springtime.
I sprinkled the 100-square-meter 'cathedral' at Atelier FAAR with brightly colored pigment — diluted with wheat flour, the offspring of the field.
11-12/03/2023
Exhibition text by Jan Maertens.
Together with the exhibition, me and Zena Van den Block presented a multiple, which is still for sale. Send me an email if you're interested in buying one.
20 copies + 3 A.P., silkscreened at Slapers by Gerard Leysen.
Pictures by me, Floor Maertens and Niels Van Aken.
(TERUG)KIJKEN

Writer Lotte Dodion invites Antwerp women for a special posing session in the large studio of 'Het Rubenshuis' in Antwerp, a place where many women posed for the artist.
Every thursday evening in December 2022, 3 women, a poet and a female artist (Nel Maertens, Myriam Voet, Shamisa Debroey, Juliane Noll and Betül Sefika) take up the challenge.
It is an exciting but gentle project where voyeurism, feminism and live performance meet. Based on the posing sessions, Lotte will write a new poem that she will present on thursday 5/01/22 at the Rubens House.
︎︎︎Website Rubenshuis
Images inspired by Rubens' 'Het Pelsken'.
Oil pastel and soft pastel on paper and cardboard.
Le Rêve en Boîte
Antwerp based jewellery brand Wouters & Hendrix' infinite fascination with creativity and craftsmanship led them to three female artists who each in their own way push the boundaries of their craft. Given carte blanche, video artists Annie Van Noortwijk & Marije Seijn, visual artist and designer Nel Maertens and papier mâché sculptor Elsa Dray-Farges introduced 'Le Rêve en Boîte' into their own creative universes. The result is a series of three unique visual interpretations of what a memory container can convey.
'Le Rêve en Boîte' is a limited edition of jewellery boxes by Wouters & Hendrix, hand painted by artist Céline Felga.
Campaign image by Nel:
'L'ivresse poétique'
Pastel on cardboard
2022
︎︎︎Discover more
Aanbidding door de koningen
A collaboration with VRT and KMSKA, on the occasion of the reopening of the museum.
10 artists made a work, inspired by the painting 'Aanbidding door de koningen' by P.P. Rubens.
︎︎︎Watch the episode here
TEAM
Pictures: Victoria Huisman
MUA: Karen Vermeiren
Production: Nick Haemels
Model: Leander Cowie
Screenprint: Afreux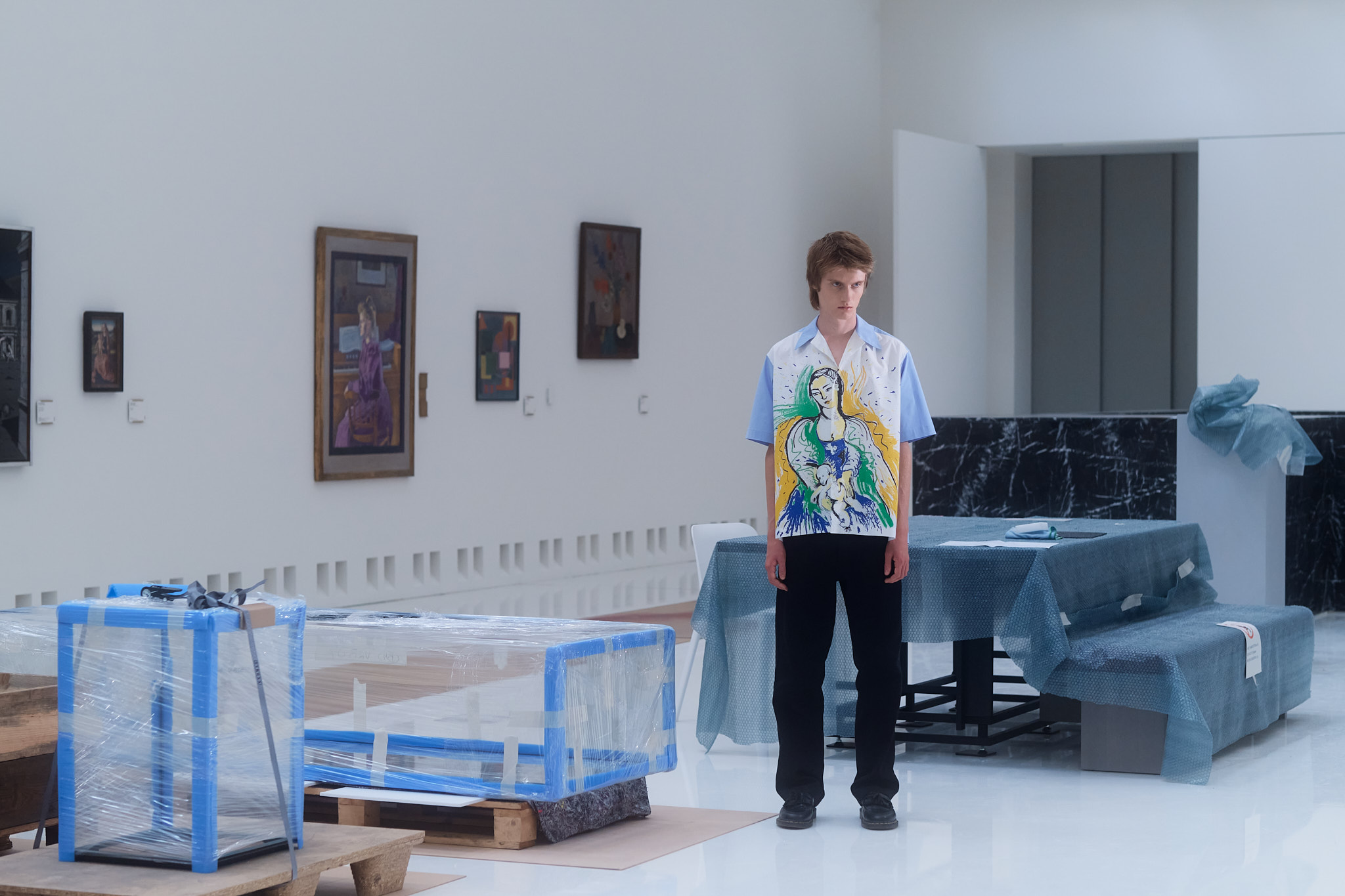 Loading 8 2 3

Group exhibition at Artwell Residencies in Amsterdam, curated by Judith Leysner
09.04—24.04.2022
︎︎︎Artwell
Residencies
FOR SALE: Edition of 20 screenprints on paper. Inspired by a pastel drawing I made after 'De drie Gratiën', a painting by Peter Paul Rubens. Numbered and signed.
'Kletsen'
62x80 cm
SOLD OUT
Please contact me if you are interested in buying a print.